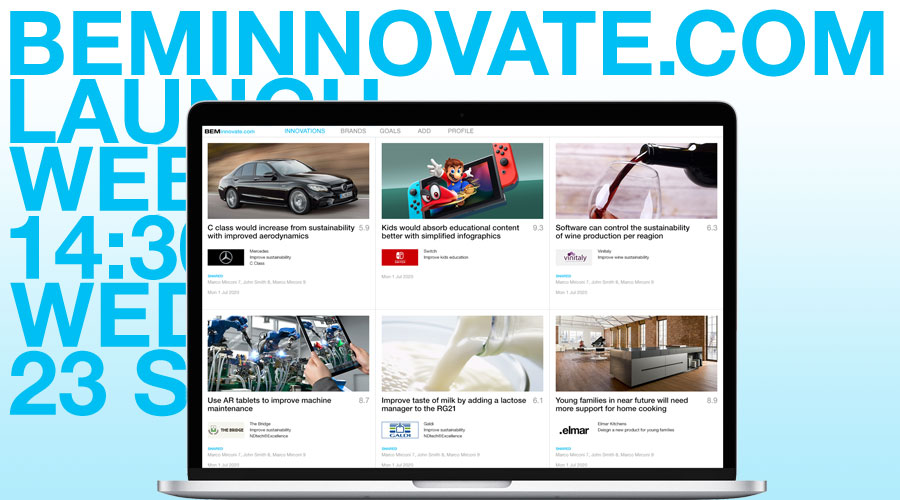 At 14:30 CET on Wed 23 Sep 2020 Nikola Tosic & Andrea Toniolo will present BEMinnovate.com.
This is the first presentation of BEMinnovate.com and BEMapps.com Innovation feature which connects to it. BEMinnovate.com is a fully open innovation platform which is connected to our BEMapps.com sales & marketing SaaS. BEMinnovate.com allows companies to innovate, sell, market, and research faster and better. It enriches customer relationships and makes companies more competitive. BEMapps.com also includes innovation features which allow internal innovation and other integrations with BEMinnovate.com and customers.
The webinar is open to all.
Date: Wed 23 Sep 2020
Start time: 14:30 CET
Duration: 1 hour including 15 min Q&A
Language: English
Presenters: Nikola Tosic, nikola@BEMapps.com, Andrea, andrea@bemapps.com