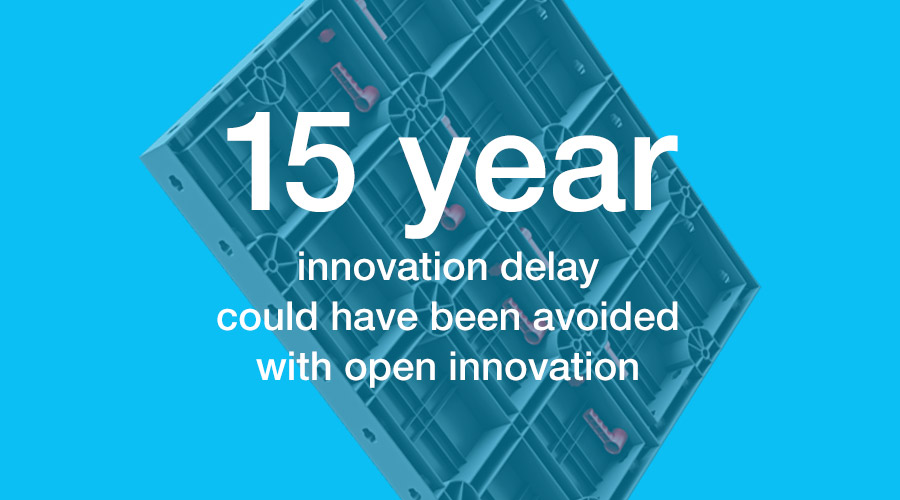 Geoplast, our client, is a medium size highly innovative Italian company focused on making construction sustainable. Peri is a multinational leader in the construction industry. Geoplast has a limited access to the market due to its size, while Peri has, in lack of a better word, unlimited access to the global market.
In 2005 Geoplast created the first successful recycled plastic formwork – Geopanel. Recycled plastic formwork was a holy grail for the construction industry – an innovation which must happen and the only question was when and by whom. Many tried to replace unpractical wood and metal formworks with recycled plastic, but failed. Geoplast did it.
The world desperately needed to replace wood and metal formworks with recycled plastic because of sustainability, safety, and efficiency. One of the main values of recycled plastic formwork is that they can be reused 10 times more than wooden panels. In spite of this great and obvious objective need, the market did not change. Geoplast gradually increased sales of their Geopanel but all the big formwork producers were quiet and building sites were still full outdated formworks.
A decade later, in 2016, Peri launched their own plastic formwork – Duo. It was a copy of Geopanel. Duo was even awarded for innovation and quickly spread globally. Soon it's revenue was several hundred times bigger than that of Geopanel, which was available a decade earlier. Geoplast sued Peri and – after 6 years – is still involved in an expensive legal battle preventing Peri to promote Duo.
In this mess, everyone is a loser. Recycled plastic formwork is one of thousands of changes necessary to change construction, and reduce pollution, climate crisis, and other risks. Because a multinational chose not to include external innovation in their profitability, innovation adoption has been blocked for more than 15 years. I can only hope that medical research is not managed in such a way that poor innovation management deprives us access to life saving medicine.
While many companies know how to manage open innovation with licensing, partnerships, joint-ventures, etc, Geoplast vs Peri shows that also many companies are simply unable. Peri chose not to cooperate with Geoplast for a decade, and then simply copied a product causing an additional legal delay, depraving the public of a necessary innovation. Decades ago Nike revolutionized sponsorship contracts by partnering with athletes like Jordan. Some industries and companies are still in the dark ages when it comes to business structures which support innovation.
It is a responsibility of companies – especially multinationals which control the market – to practice open innovation. Their shareholders and owners should accept that not all innovation will come from their own organization. They must know how to profit from external innovation. No company should generate profit by depraving its market of innovation and not all innovation can be created internally.