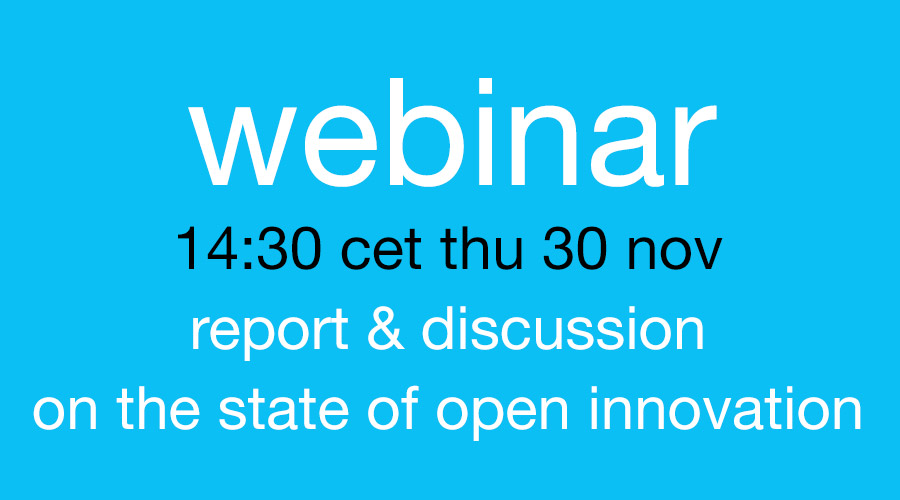 Join us for a webinar at 14:30 CET Thu 30 Nov.
Webinar will focus on:
– Our impressions from the World Open Innovation Conference 2023,
– Why is open innovation important as the next stage of innovation,
– How can companies of different sizes and from different industries apply open innovation.
Everyone is welcome. Webinar should be interesting for anyone in management, innovation, and design in most industries. We will touch subjects for automation, construction, real estate, healthcare.
Start: 14:30 CET on Thursday 30 November 2023
Speakers: Andrea Toniolo, Nikola Tosic
Duration: 30 min (presentation and Q&A)
Platform: Zoom
Languages: Italian, English
If you have any questions email Andrea Toniolo at andrea@openinnovation.me.