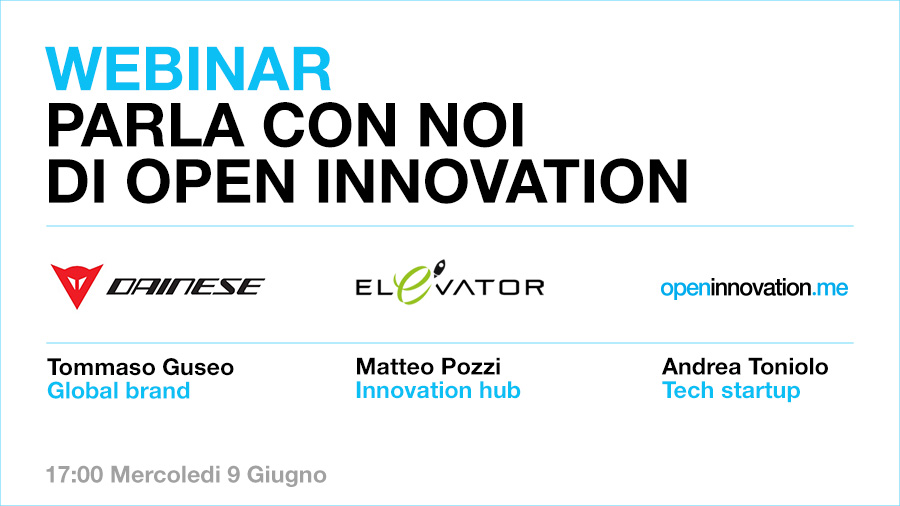 Together with Elevator Hub we have organized an open door webinar which explores three different aspects of innovations:
Global brand product innovation – presented by Tommaso Guseo, Dainese
Innovation hub network concept – presented by Matteo Pozzi, Elevator Hub
Global innovation network – presented by Andrea Toniolo, openinnovation.me
This webinar will have the form of an open discussion – anyone can ask questions and discuss with the Tommaso, Matteo, and Andrea. If you want to stir up your ideas about innovation, this is a webinar for you.
It will be held on 17:00 CET Wednesday 9 June. Language is Italian.